Exclusive: PlaneSpotting in Casablanca with Royal Air Maroc
Exclusive: PlaneSpotting in Casablanca with Royal Air Maroc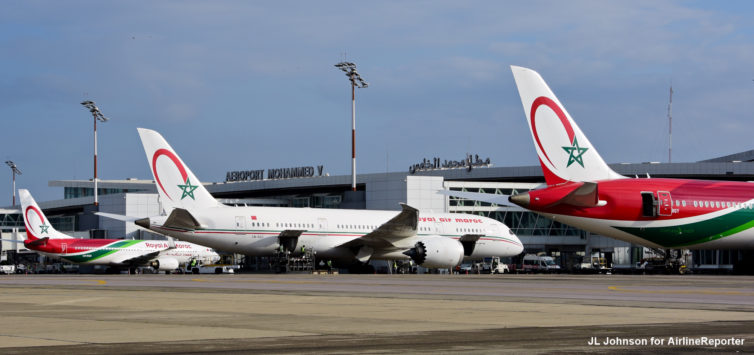 Last month I found myself with a full-day layover in Casablanca, Morocco. I was on my way to Abidjan, Côte d'Ivoire to cover Royal Air Maroc's oneworld celebration. My flight from JFK arrived mid-morning and the ABJ flight wouldn't depart until late evening. Armed with this knowledge, I had a jam-packed, prearranged agenda which included PlaneSpotting in Casablanca. For a relatively small airline like RAM, this was a chance to see all of the airline's fleet types in the same place at the same time. Exciting!
PlaneSpotting in Casablanca, up close and air-side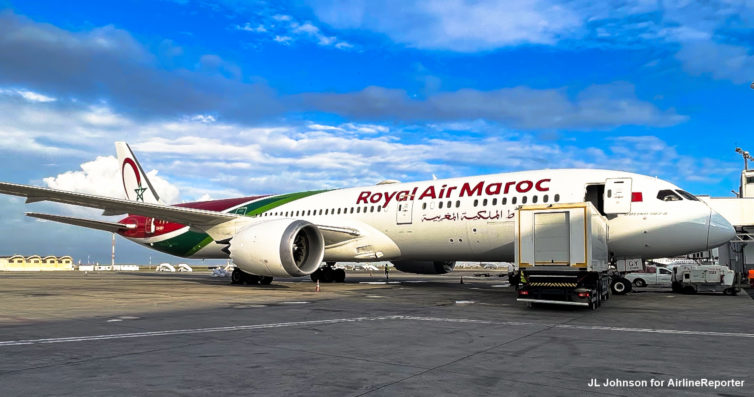 They take aviation security very seriously in Morocco, perhaps to an extreme. In order to get my planespotting in Casablanca tour arranged there was a lengthy vetting process. Required were a certificate of liability insurance, various forms of ID, and an inventory of my photography gear for consideration by various authorities to include the Moroccan Ministry of Communication. Even with various governmental pre-authorizations in hand it seemed a challenge to convince the airport's badging office to issue my day credentials. After some back and forth between my various escorts and airport operations folks I received a temp badge in exchange for my passport. This collateral effectively ruled out any opportunity of an airport badge souvenir.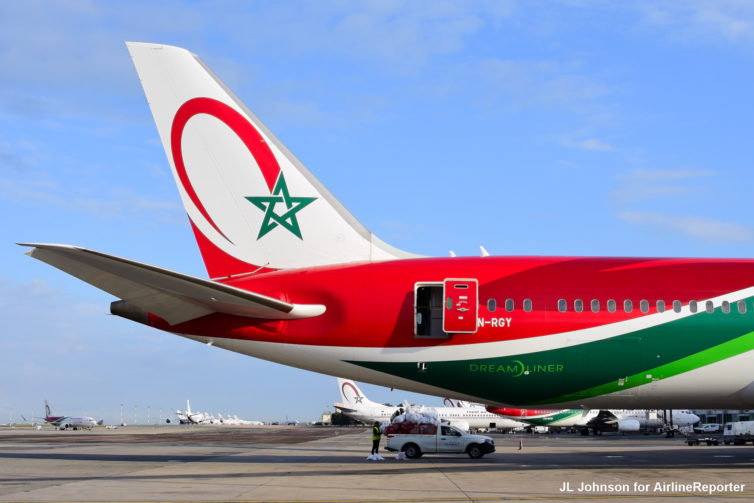 We exited the terminal right in front of the B787-9 I arrived on. I realized at this moment that while I had packed a variety of telephoto lenses, I had none well-suited for up-close photography. We learn from our mistakes and this was a painful one. Thankfully I had a fully charged iPhone armed ready to supplement the journey.
Spotting the big stuff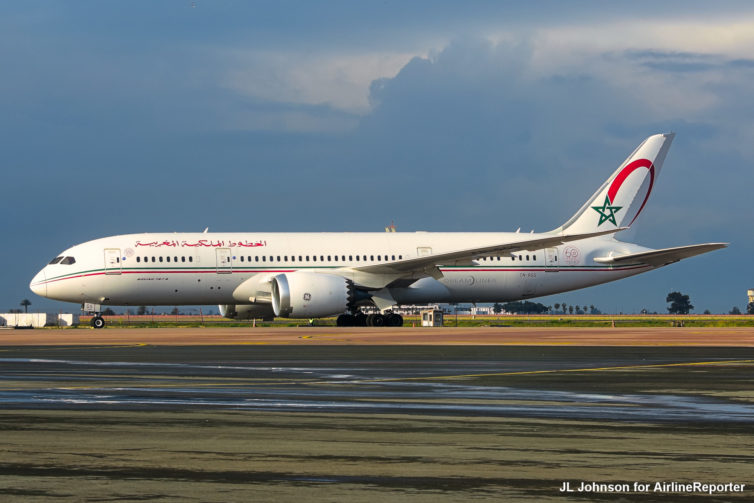 Royal Air Maroc's "heavy" fleet is officially comprised of 787-8s, 787-9s and a Boeing 767-300 freighter. While representatives of both 787 fleet sub-types were present, the freighter was away. The airline noted that the 763 had been incredibly busy during the pandemic. This was a source of pride for the airline and Moroccan people given its role delivering supplies and relief efforts.
It didn't take long before CN-RGA caught my eye: The Moroccan Royal Family's former 747-400 in RAM livery. A great catch, given the plane was retired to make room for a modern 747-8, also in RAM house colors. However, my interest in this plane brought unwanted attention from various security personnel. No harm. When abroad, local customs prevail. There are, thankfully, plenty of photos of both birds hosted over on JetPhotos which we have linked for your convenience.
So many 737s!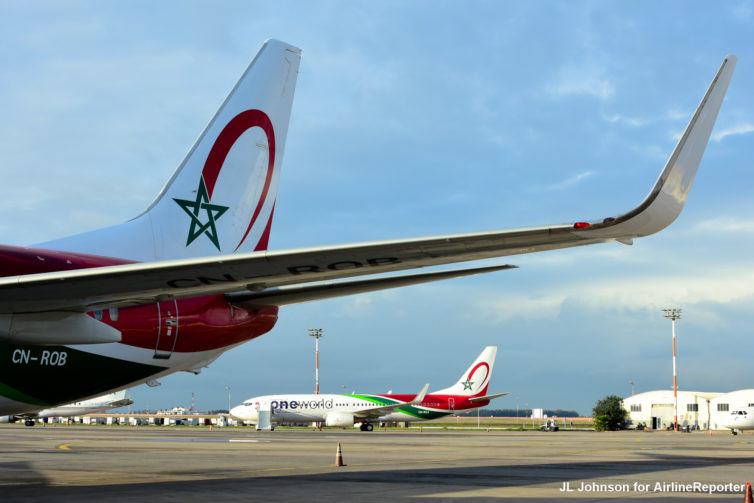 Royal Air Maroc reports that they operate 30 Boeing 737s. The 737 fleet is comprised of just two MAX-8s with the balance being 737-800s. During our PlaneSpotting in Casablanca adventure we managed to catch 737-800s in a few liveries as well as a MAX-8.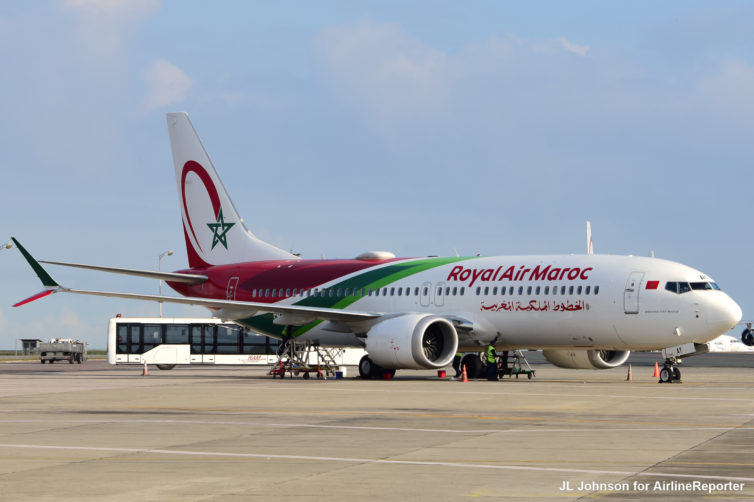 The regional planes…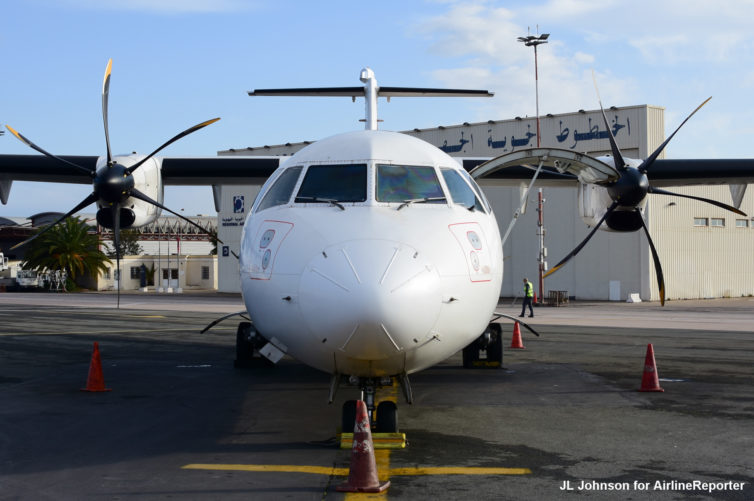 Royal Air Maroc operates four E190s and six ATR 72-600s. Most of the ATRs were available for photos.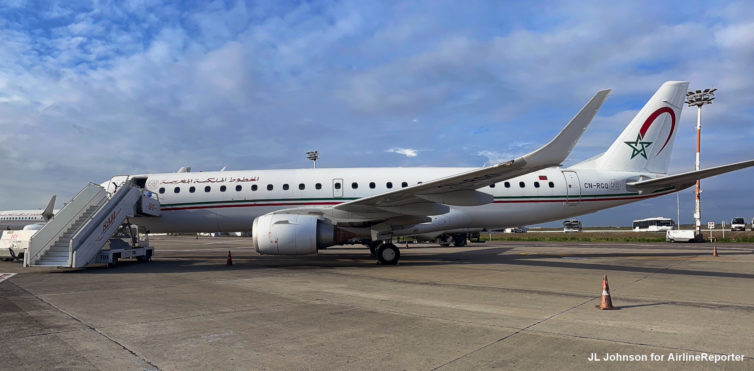 There was only one Embraer around at the time of our visit.
Conclusion
My airside tour for Casablanca PlaneSpotting was something special. While few aircraft were moving given the early hour, it was great fun to be able to photograph each of Royal Air Maroc's fleet types over the course of an hour or so. This small airline's diverse fleet and various liveries offers a lot for the PlaneSpotting community. I'm pleased to have been able to have the opportunity even if I didn't bring my A-Game in terms of correct equipment. Lessons learned, for sure.
I'll end on one thought. One of my my escorts was the airline's local base manager. Throughout the process he was excited to present his planes to me and tell me why each was special. The sense of pride in his voice caught me as unique. As I spent the next few days with Royal Air Maroc employees, from contract agents all the way to the CEO, I noticed that pride was not unique. I must have interacted with dozens of RAM associates across three countries on this trip. Each was upbeat, and spoke with pride. Pride for Morocco and their airline having weathered the pandemic, pride for the work that they do and the bright future they envision, and pride in speaking to their mission to link Africa to the world. That was something special. And indeed, they should be proud.
Disclosure: Royal Air Maroc and oneworld invited AirlineReporter to Casablanca, Morocco, and Abidjan Côte d'Ivoire (Ivory Coast) to learn more about the airline, their alliances, and communities they serve. Travel and accommodations were provided courtesy of partnership between Royal Air Maroc and their oneworld partner. As always, our opinions remain our own.